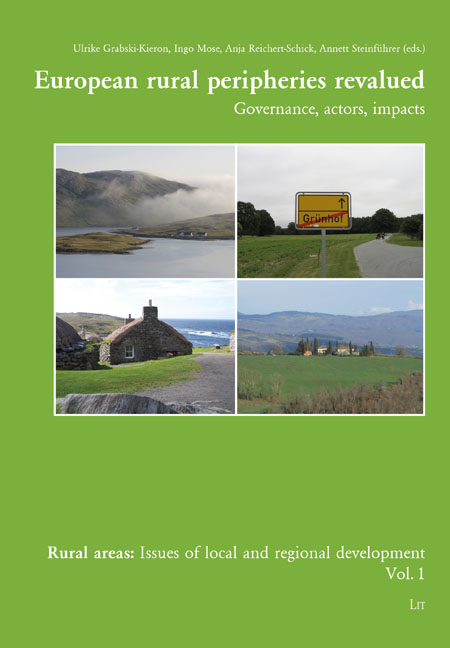 Edited conference volume


We plan to publish outstanding conference papers in 2018 in a volume within the recently issued book series "Rural areas: Issues of local and regional development", published by LIT publishers (Münster/Berlin/Vienna/Zurich/London).
Due to the high number of contributions to the conference we will have to make a preselection. We will approach respective candidates for a contribution to the volume in due time.
The volume will be edited by Annett Steinführer, Anna-Barbara Heindl, Ulrike Grabski-Kieron and Anja Reichert-Schick.
Special issues in journals
We further encourage session chairs to edit special issues in renowned research journals. The conference organisers will be happy to support any publishing project and offer to establish a contact between interested scholars and members of editorial boards of high-ranking international journals in rural studies who were present at the conference.